​

quizlet.com/join/eWNweUwtH
---
Unidades de Estudio/ Units of Study

***OJO*** Lo siguiente es una vista de lo que vamos a estudiar. No es todo inclusive y puede cambiar.
***NOTE*** The following is a look at what we
are going to study. It is not all inclusive and it can change.
Unidad 1- Patricia Va a California
Additional House vocabulary

The verb gustar

Present tense verb conjugation review

Stem-changers review

Reading Comprehension

Culture of Guatemala
Unidad 2- La Rutina
Daily routine vocab

Reflexive verbs

Additonal frequency vocab
Unidad 3- La Salud
Body part vocab

Health vocabulary

Feeling vocabulary

The verb doler

Sentirse, Estar, and Tener

Tú form commands (positive and negative)
commands with reflexive verbs
Unidad 4- El Doctor
Medical Vocab

More body parts vocab

Past participles as adjectives

Tú form commands (positive and negative)
Unidad 5- La Ropa
Clothing vocab

Numbers 30- 1000

The verbs costar and quedar

Comparisons

Demonstrative adjectives
Unidad 6- Preterito y Lugares
I can events in the past

I can talk about completed activities
Unidad 7- Viajar
​
Travel vocab

Irregular preterite verbs

Present progressive
Unidad 8- La Ciudad
City vocab

Saber v. conocer

Impersonal and passive se

Indirect Object Pronouns
Unidad 9- Direcciones
Directions vocab

Formal and plural commands
Unidad 10- Detectives
Detective and Crime vocab

More Irregular preterite

Imperfect tense

Preterite v Imperfect
Unidad 11- Donde Esta Eduardo
Preterite, imperfect, present progressive, and present tenses

Reading comprehension

Culture of Costa Rica
---
Powered by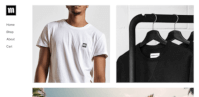 Create your own unique website with customizable templates.