https://quizlet.com/332932669/expresate-1-chapter-4-vocabulary-1-flash-cards/

---
Unidades de Estudio/ Units of Study

***OJO*** Lo siguiente es una vista de lo que vamos a estudiar. No es todo inclusive y puede cambiar.
***NOTE*** The following is a look at what we
are going to study. It is not all inclusive and it can change.
Unidad 1- saludos y despedidas
greetings and goodbyes
talking about names
talking about how someone is doing
introducing people
Subject pronouns
The verb ser
Basic descriptions
Unidad 2- el alfabeto, numeros, la hora y la fecha
The alphabet

Numbers ( focusing on 1- 35)

Time

The date and days of the week

Talking about phone numbers and e-mail addresses
Unidad 3- Descripciones
Descriptive vocab
more verb ser
Adjective agreement
Adjective placement
Basic question formation
Talking about birthdays and age
Unidad 4- Gustos
https://quizlet.com/232138349/expresate-1-vocbulario-31-flash-cards/​
General/ commun noun vocabulary
Likes and dislikes
Describing things
Definite Articles
The conjunction porque
the preposition de
Unidad 5- Deportes y Pasatiempos
Sports and passtimes vocabulary
More likes and dislikes
The verb querer
Using a verb with an infinitive
Unidad 6- Más actividades y clima
Frecuency vocabulary
Conjugating AR verbs
The verbs Ir and Jugar
Weather vocabulary
Hace expressions with weather
-ER and -IR verb conjugation
Unidad 7- La Escuela
Class subjects vocabulary
School supplies vocabulary
The verb Tener
The verb Necesitar
Indefinite articles
The use of Cuánto, Mucho, and Poco
Tener expressions
The verb venir
At what time
Unidad 8-
Hacer Planes
Event/ places vocab
ER/IR verb conjugations
Irregular Yo form verbs
making plans
Using the simple future formation
Unidad 9-
La Familia
Family vocabulary
More description vocabulary
Possessive adjectives
Stem changing verbs
Unidad 10-
La Casa
House and furniture vocabulary
The verb estar with prepositions
Chores vocab
Negation
The verbs tocar and parecer
Unidad 11-
La Comida
Food vocabulary
The verbs Ser and Estar
More stem- changing verbs
Unidad 12-
Más Comida
More food vocabulary
Direct object pronouns
Positive informal commands
Commands with pronouns​
Unidad 13-
Pobre Ana
Reading comprehension
Re-telling story events
Culture of Mexico
---
Powered by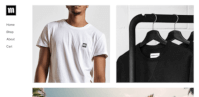 Create your own unique website with customizable templates.