SPA 1- Students need to complete the People modules for duolingo. They also need to complete the graphic organizer gien to them and then write a paragraph about their family.

SPA 2- Students need to have a total of 1100 points in duolingo. They also need to read the story relating to directions/ Semana Santa and answer the questions in complete sentences.

​SPA 3/4- Students have the option to redo the homework with the past perfect and the Frida Kahlo stories. They also need to write at least 5 questions for Carlos.

Powered by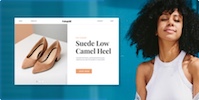 Create your own unique website with customizable templates.