SPA 1- You need to complete the possessions section of duolingo as well as write sentences stating the time for Houghton, L.A., Madrid, and La Paz (Bolivia).

SPA 2- You need to complete 50 more [points for duolingo, bringing you to a total of 300 pts thus far. You also need to complete the Tener expressions review sheet.

​SPA 3/4- You need to complete 1000 points for duolingo, complete a reflection for your project and bring in an ingredient for Friday.
Powered by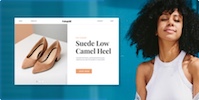 Create your own unique website with customizable templates.