SPA 1- Duolingo frases 1 is due by Monday. Also, the sheet from class from the BBC. You can use this video to help http://www.bbc.co.uk/languages/spanish/talk/greetings/

SPA 2- 50 points in duolingo are due on Monday, this makes 150 points total. You also need to create a sheet similar to this one

https://www.pinterest.com/pin/2392606026379697/ the file below is also a copy. A few changes to this form need to be made, see me if you are unsure of these.

​

SPA 3/4- Duolingo points and project reflection. Make sure you have been doing your reflections.
Powered by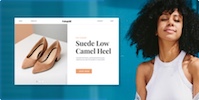 Create your own unique website with customizable templates.