SPA 1- Students will need to complete the paragraph and graphic organizer explain who does which chores in their house. They also need to begin preparing for the unit test on Friday.

SPA 2- Students need to have 1350 points in duolingo for Monday. They also need to complete the imperfect tense practice sheet and trial preparations. More details on the trial preparations will be given in class.

SPA 3/4- Students need to read the 3rd version of Chac Mool and complete the accompanying questions. Students also need to finish the Text Investigator activity, citing the original version of Chac Mool to prove the various statements.
Powered by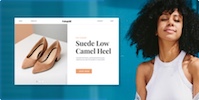 Create your own unique website with customizable templates.