SPA1- Students need to complete the duolingo modules for present 3 and complete the house plan. Remember that the house plan needs to include 1 living room, dining room ( or dining set), 1 bathroom, kitchen, and your bedroom with labels for the room and any furniture that is on the vocab list and a description of your room using estar a prepositions.

SPA 2- Students need to complete 50 points in duolingo for a total of 1300 points. They also need to write a story according to their vocab and "story bag".

SPA 3/4- Students need to do the Silent reading assignment and read the 2nd version of Chac Mool.

Powered by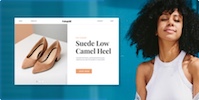 Create your own unique website with customizable templates.