SPA 1- First set of modules in duolingo and summariza one of the stories from class, either the written story or the Foog night gorilla story IN SPANISH..

SPA 2- Complete 50 experience points in duolingo ( by testing out or doing the modules) . Write an outline for a story about a visit to the psychiatrist. Make sure to include character with background info, a problem, a visit to the psychiatrist, dialogue, and a solution.

SPA 3/4- Try to arrive to 1200 XP ( experience points), research the life of Ché Guevara, y reflexionar sobre el proyectyo.
Powered by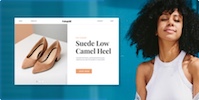 Create your own unique website with customizable templates.