SPA 1- Students need to complete the places modules on duolingo. They also need to complete the irregular verbs questionnaire.

SPA 2- Students need to complete 1050 points in duolingo, finish the poster and book cover if not finished in class and work on their mini-project/ presentation for Monday.

SPA 3/4- Students need to have their mini- project ready to present as well as complete the silent reading homework assignment, interviewing a character from their book.
Powered by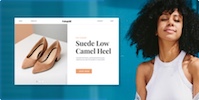 Create your own unique website with customizable templates.