SPA 1- Students are to complete the To Be modules on Duolingo. They also need to complete the Future tense graphic organizer and paragraph and complete their invitation.

SPA 2- Students need complete 50 more points in duolingo, for a total of 1000 points. They also need to complete a homework assignment from the reading menu.

​SPA 3/4- Students need to complete one of the silent reading homework assignments as well as 2 of the real world homework assignments.

Powered by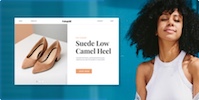 Create your own unique website with customizable templates.