SPA 1- Students need to complete the Adjectives 1 modules in duolingo. Students also have been assigned a Weather Report Project that is due on Feb 20 if in video form or Feb. 23/ 24 if presenting in class.

SPA 2- Students need to complete 50 more points in duolingo for a total of 800. They will also have a sheet practicing their new vocab and the preterite tense.

​SPA 3/4- Students will need to work on a tecnology review project that will be due Feb 17.

Powered by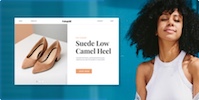 Create your own unique website with customizable templates.