SPA 1- The time modules for duolingo need to be completed and the questionnaire with frequency expressions needs to be done as well.

SPA 2- 50 more points in duolingo for a total of 750 are due. The verb endings chart also needs to be completed.

SPA 3/4- 250 more points for a total of 3000 points. Students also need to send me a text summarizing what they read during silent reading time.

Powered by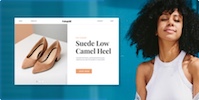 Create your own unique website with customizable templates.