SPA 1- Study for the test, either tomorrow or Wednesday, depending on the hour. Finish the practice assignment with de for the test day as well. Then enjoy your break! No duolingo!

SPA 2- Enjoy your break and don't forget everything!

SPA 3/4- Work on your semester project and finish your mental map. Remember to recap the formation of the present perfect subjunctive as well as including the triggers from your notes in sentences, and to catagorize those triggers based on different emotions.
Powered by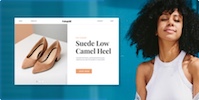 Create your own unique website with customizable templates.