SPA 1- Complete the duolingo modules for household for Monday. Also, study for your test on Thursday.

SPA 2- Complete 50 more points in duolingo for a total of 650 pts. You will be assigned a project later this week and working on that will constitute the other part of your weekly homework.

SPA 3/4- Complete 250 more points in duolingo, for a total of 2500 points. Do your weekly project reflection and begin work on unit project.

Powered by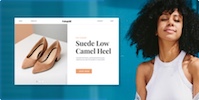 Create your own unique website with customizable templates.