SPA 1- Students need to complete the modules for Sizes for duolingo. They also need to complete the poster for guster. They need to make 4 categories me gusta/ me gustan/ no me gusta/ no me gustan and find/ draw 3 images that would belong in each, writing the word along with it to complete the sentence. Each category needs 3 images.

SPA 2- 50 more points in duolingo are due, for a total of 600 points. Students will also complete the sheet practicing clothing and numbers.

SPA 3/4- 250 more points for duolingo are due, for a total of 2250 points. The reading titled Una Excelente Cocinera and the accompanying questions need to be completed and an outline for the presentation needs to be turned in.

Powered by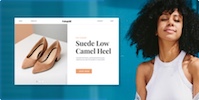 Create your own unique website with customizable templates.