SPA 1- Everyone needs to complete the Food 2 modules on duolingo. They also need to write an e-mail in SPANISH that would require the recipient to give all of the information from the homework handout. Student may also fix the homework assignment from last week for extra credit.

SPA 2- Students need to complete 50 more points in duolingo for a total of 500 by Monday. They also need to create the angel/ devil image, using a mixture of positive and negative commands to give a character good and bad advice.

SPA 3/4- Students need to achieve a total of 2000 points in duolingo. They also need top write a paragraph using the present perfect tense to write about what different family members have done in their lives.

Powered by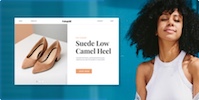 Create your own unique website with customizable templates.