SPA 1- Complete the questions modules for duolingo and write a paragraph describing your family in SPANISH. Write at least 5 sentences, using at least 5 adjectives from our vocab list. Please keep in mind if the sentence should be singular or plural and masculine or feminine.

SPA 2- 50 more points for duolingo, for a total of 400 points will be due. You also need to complete the ¿ Cómo se sienten? worksheet. Make sure to use sentirse or tener, based on what is needed to complete the sentence.

​SPA 3/4- 1500 points will need to be completed in duolingo. I will also be collecting your reflections from the project to do a check and make sure you are keeping up. You also need to complete the reading and questions regarding Familia y Comunidad.
Powered by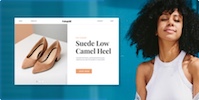 Create your own unique website with customizable templates.