SPA 1- You are to complete the Basic 1 modules for duolingo and create flashcards for the first vocab list. FOR MONDAY

SPA 2- You are to complete the Ir future modules in duolingo and complete the house assignment.

SPA 3/4- These are subject to change and will be updated accordingly. Tuesday- Finish the viewing guide for the 3rd section. Wednesday- Finish the info graphic that goes with the introduction.
Powered by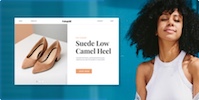 Create your own unique website with customizable templates.